Welcome to

This is an online training platform of the Knight Center for Journalism in the Americas at the University of Texas at Austin. This program of free and low-cost online courses is possible in part thanks to a generous grant from the Knight Foundation. Read more >>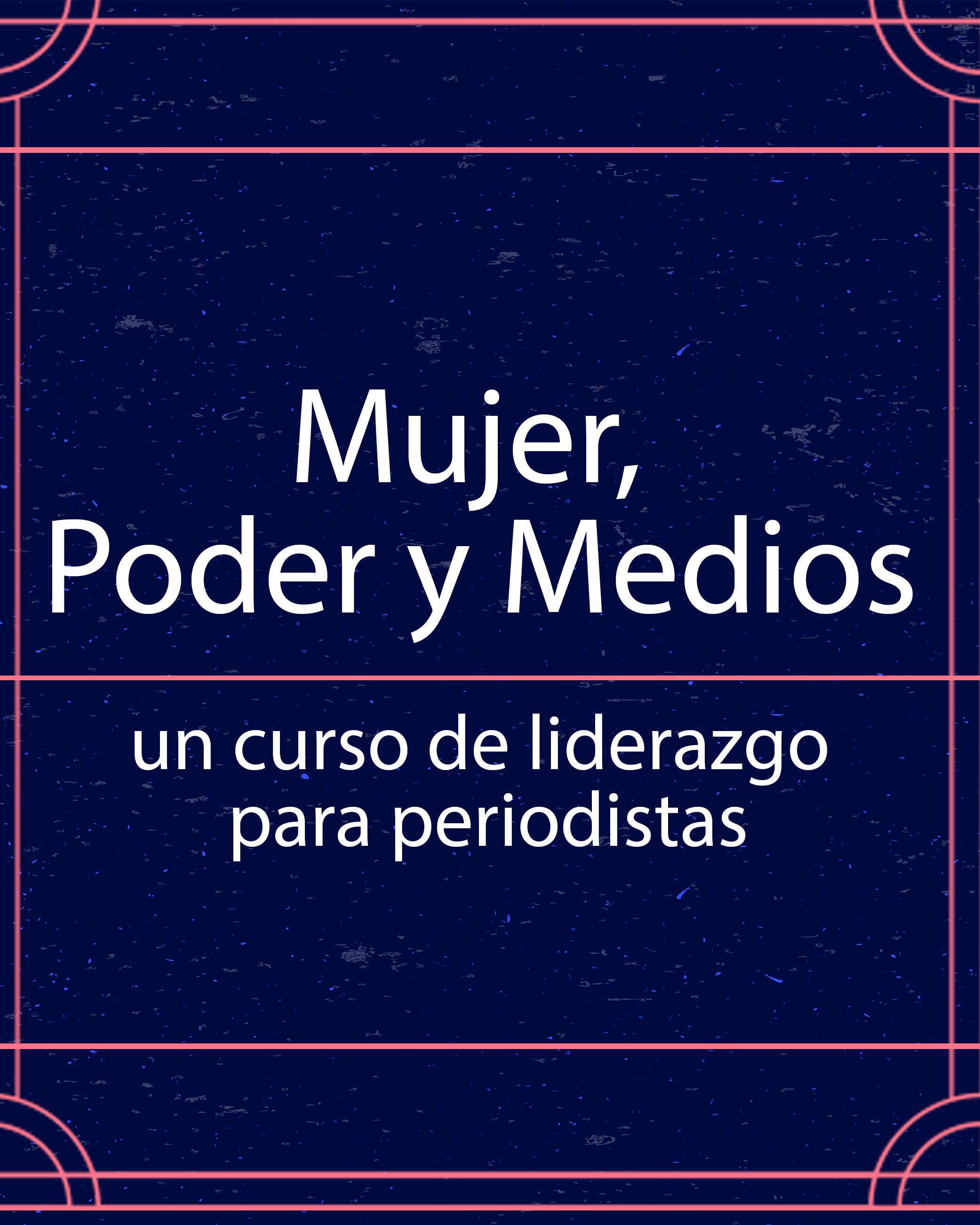 Mujer, Poder y Medios: un curso de liderazgo para periodistas
Coordinadora Académica: Lu Ortiz y un gran equipo de instructoras: Mariana Barbosa, Lucía Chuquillanqui, Mar Cabra, Luz Mely Reyes, Marianne Díaz, Arianna de Souza, Michaela Cancela-Kieffer, Carmen Alcázar, Nelly Luna, Emiliana García, Lía Valero, Laura Aguirre, Ximena Villagrán, Ana Arriagada y Jani Dueñas
22 de junio al 2 de agosto de 2020
Este curso ha sido diseñado por Chicas Poderosas para que aquellas mujeres que laboran en medios de comunicación y periodismo, fortalezcan sus herramientas de liderazgo actuales, adquieran algunas nuevas y aprendan de las buenas prácticas profesionales de otras mujeres líderes. Al tomar el curso comenzarán a recorrer su camino hacia formas de liderazgo más personales y auténticas.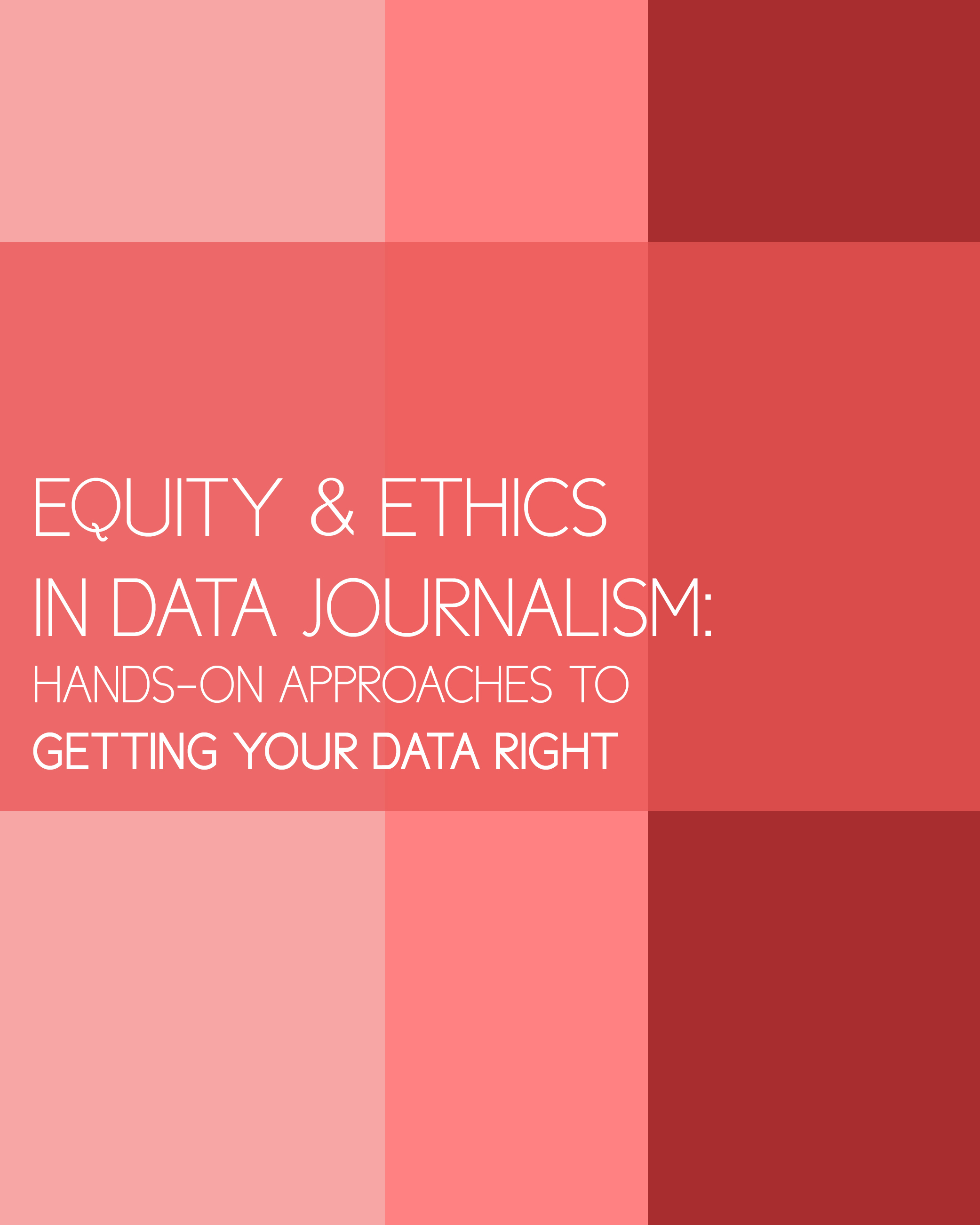 Equity & ethics in data journalism: Hands-on approaches to getting your data right
Instructor: Heather Krause
June 22 - July 19, 2020
During this four-week course, you will learn about tools and techniques that will help you tell data stories fairly and ethically. Specifically, this course will guide you hands-on through the process of learning to identify inequity and hidden bias at seven key stages of the data journalism lifecycle.
Journalism in a pandemic: Covering COVID-19 now and in the future
Instructor: Maryn McKenna
May 4 - May 31, 2020
In this four-week course, attendees will review the recent history of the COVID-19 pandemic, examine the past warnings that could have prevented or mitigated it, review excellent journalism done to this point, hear from scientific experts from academic research and from the World Health Organization regarding key things to know to begin or continue covering COVID-19, and come away with an extensive menu of tips and recommendations for doing their own stories on the pandemic, no matter their experience or beats. The course will provide journalists with tools to dispel disinformation, misinformation, and myths created around COVID-19.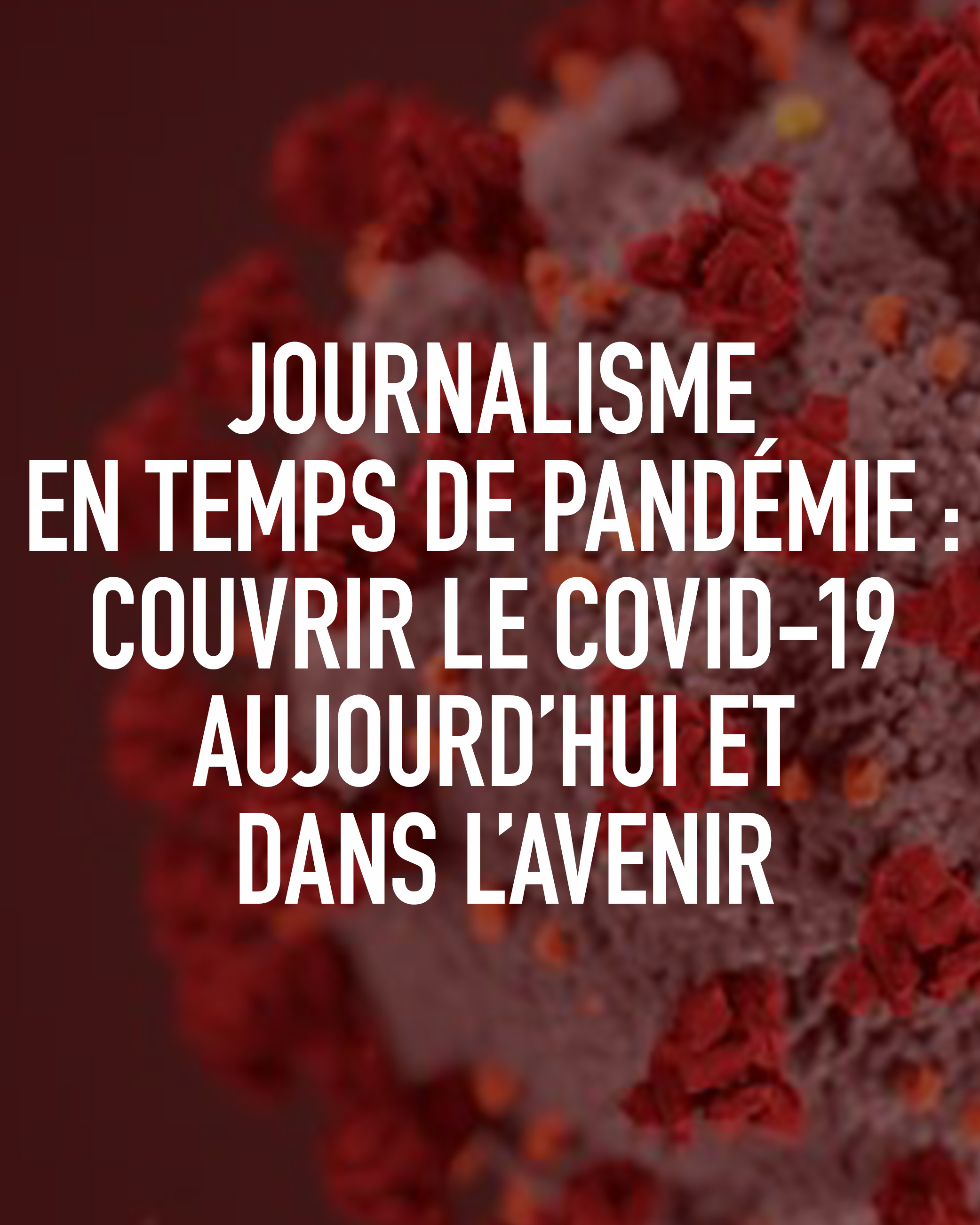 Journalisme en temps de pandémie : Couvrir le COVID-19 aujourd'hui et dans l'avenir
Instructeur: Maryn McKenna
4 Mai - 31 Mai, 2020
Durant ce cours de quatre semaines, les participants vont parcourir l'histoire récente de la pandémie de COVID-19, examiner les alertes du passé qui auraient pu la prévenir ou l'atténuer, voir l'excellent journalisme fait sur ce point, entendre des experts scientifiques universitaires ou bien issus de l'OMS sur les points clé à connaître pour couvrir le COVID-19, et repartiront avec des astuces et des recommandations multiples qui leur permettront d'écrire leurs propres sujets sur la pandémie, quelle que soit leur expérience ou leur spécialité. Le cours fournira aux journalistes des outils pour contrer la désinformation et les mythes qui circulent autour du COVID-19.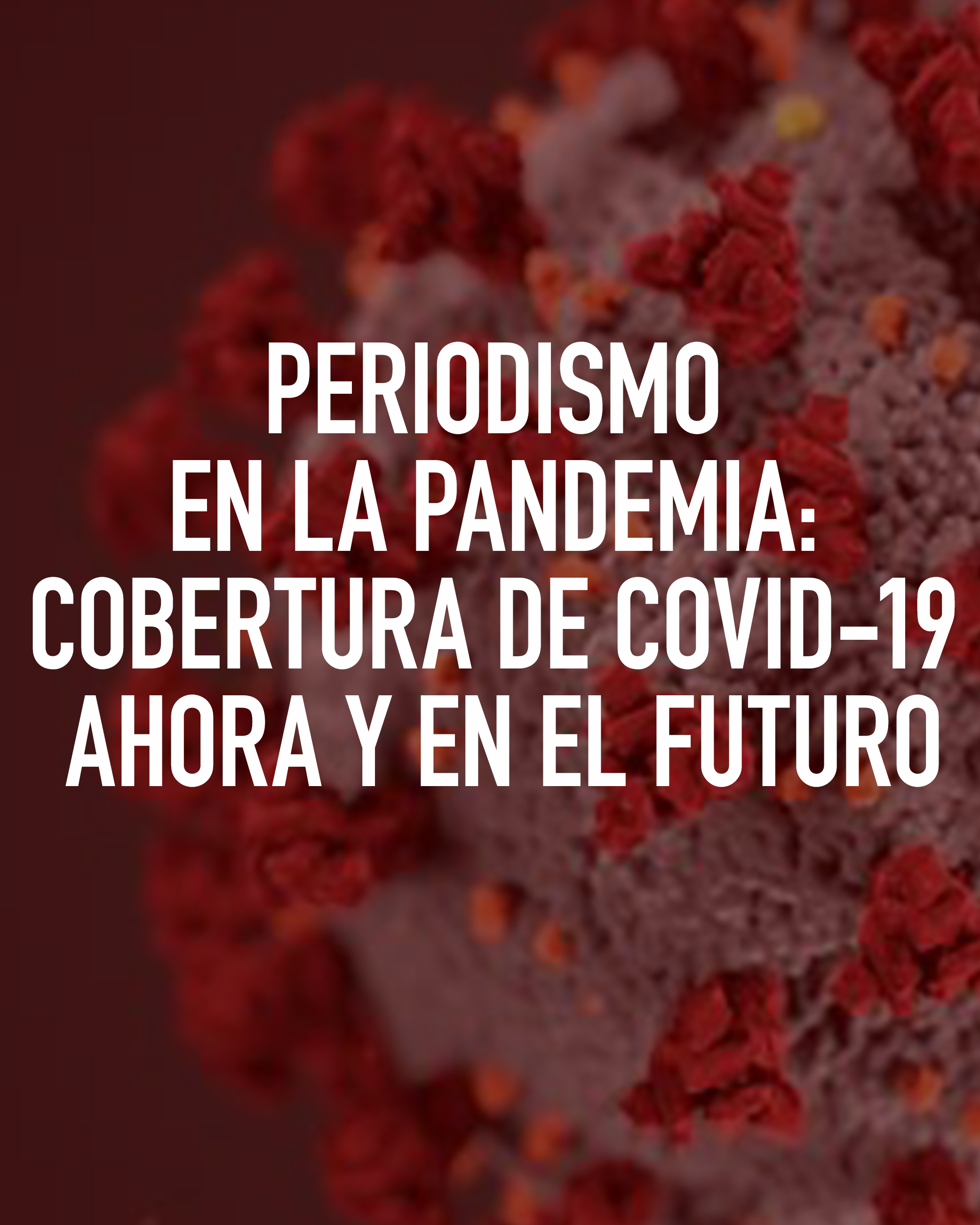 Periodismo en la pandemia: Cobertura de COVID-19 ahora y en el futuro
Instructora: Maryn McKenna
4 al 31 de mayo, 2020
Durante este curso de cuatro semanas, los participantes explorarán la historia reciente de la pandemia de COVID-19 y examinarán las advertencias pasadas que podrían haberla evitado o mitigado. También revisarán el excelente periodismo realizado hasta este momento, escucharán a expertos científicos de investigaciones académicas y de la Organización Mundial de la Salud sobre aspectos clave que deberían saber para comenzar o continuar cubriendo la pandemia, así como obtendrán un gran número de consejos y recomendaciones para producir sus propios reportajes sobre la pandemia, sin importar su experiencia o especialización periodística. El curso proporcionará a los periodistas herramientas para disipar la desinformación, la información errónea y los mitos creados en torno a la COVID-19.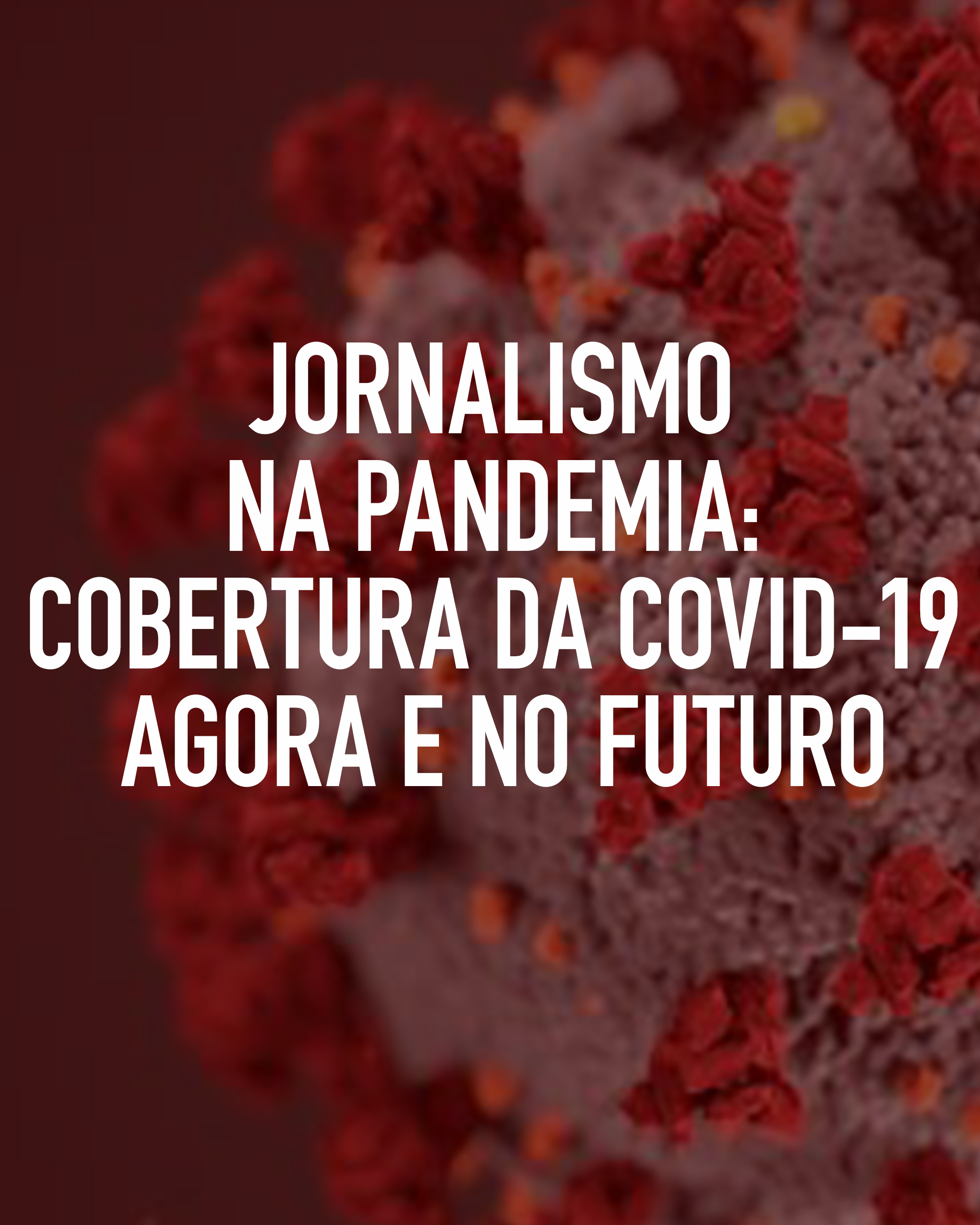 Jornalismo na pandemia: Cobertura da COVID-19 agora e no futuro
Instrutora: Maryn McKenna
4 de maio - 31 de maio, 2020

Neste curso de quatro semanas, os participantes vão rever a história recente da pandemia de COVID-19, examinar os alertas feitos no passado que poderiam ter prevenido ou mitigado a pandemia, analisar exemplos de reportagens de excelência feitas até agora, ouvir cientistas, pesquisadores e a Organização Mundial da Saúde (OMS) sobre os principais pontos para começar a cobrir ou seguir cobrindo a COVID-19, e ter acesso a dicas e recomendações para trabalhar em suas próprias histórias, independentemente de sua experiência ou editoria. O curso vai fornecer ferramentas para combater conteúdos falsos (disinformation) ou enganosos (misinformation) e mitos em torno da COVID-19.
The Knight Center's Journalism Courses program offers two kinds of training: Instructor-directed courses that are available during a specific time-frame (usually four to six weeks) and self-directed courses like the ones you see here. Students need to register for our free instructor-led courses and they then gain access to the learning materials and can interact with other students and the instructor(s) while the course is taking place. Our self-directed courses, by contrast, are open to anyone and the learning materials from them are available in an ongoing, self-paced way.
Skip available courses